More Website Templates @ Tympanomastoiditis. July 30, 2012!

The Robert Adams
Infinity Institute for Compassionate Living Celebrating Our Twenty Year Anniversary!
"Our Mission On This Earth
Is To Be Of Service to Humanity."
Celebrating Twenty Years in Joyful Service!
"Peace.. Peace. Peace."
"Live by The Golden Rule. Do to others what you want others to do to you. This is the divine law. This brings peace. Blessings. Alleviates suffering."
NEW OFFERINGS
iCHANT
HAPPINESS
NEW REALIITY
DAILY VIDEOS
ROBERT ADAMS
STUDENT NARRATIVES
KARMA & COMPASSION
EVENTS
REQUIRED LEGAL
Established personally by beloved Robert Adams as the sole source of his original Pure Form Message of over eight hundred weekly talks on illumination through the virtues of love, compassion and humility, his Institute is A Non Profit Institute established in great care in the potent sequential order of his messages 'for the sincere aspirant' in a suggested one week to one month 'pondering and digesting until it becomes a part of you, inducing loving kindness" by Robert Adams. Per his carefully established loving order, his Teaching is presented through his Lineage the Original Pure Form Message of Illumination through love, compassion and humility, in his benevolence and brotherhood.
"Peace. Peace. Peace."
How To Enjoy This Robert Adams Sanctuary
Enjoy this Robert Adams Peace Sanctuary Daily for inspiration, strength, higher attunement, palpable peace and deep life guidance.
Enjoy daily beautiful music joining in with iChant, pray with our global prayer network, meditate with the Pondering videos, lightly explore or dive into the Topics and Methods of Robert Adams in the book content explorations and request personal counsel in life application to in depth issues.
Enjoy the higher beautiful on FB, Pintrest
New. The Daily Illumination Blog Now Public.
Welcome in Peace and Brotherhood. Deepest blessings to you and your loved ones, in Ahimsa compassion, brotherhood, Ahimsa, unity, love.
"You must reconcile yourself with the Animal Kingdom. All originate from one consciousness of love."
Robert Adams

NEW: 2017 Robert Adams 2016-2017 RA Illumination Studentship Blog now public
click the picture here:
A new emerging generation of Robert Adams students from University contribute their artistic profession, love and dedication to the now public Student Illumination Program, vids, blog, many whose parents lives were illumined by The Teaching of Robert Adams in bright shining love. Thank you to Anita and Kristoff Johnson.
You Are the Eternal Glow
See your Self (the divine within) as the Light That Shineth in the darkness. The Eternal Glow that can never diminish.
Omnipresence. All-Pervading. You are that One. You have always been that One.
You are not what you think you are when you are sad. When you are angry. When you are upset.
There is something within you that knows the Truth. That is the Truth. You are That.
Robert Adams- Silence of the Heart

Dive Deeply Into The Peace Eternal
"Within you is an unfathomable, unchanging peace.
A peace beyond imagining.
Dive deeply into the blissful depths of this peace everyday. Take refuge in this peace. This is the peace of God.
Here you will find everything you have been looking for. Dive deep, deep within this beautiful peace, and something wonderful will begin to happen. It will begin to last longer and longer.
This deep peace will remain as you work, play, go to the store, laugh, go to sleep. In the depth of your meditation, your holy practices, you will find your true Self. And every action you take will come from this peace. The world cannot touch this peace. For it is of The Supreme. Eternal. Unchanging. You become a conduit of peace."
Contemporary Living
The Path of Righteousness and Right Living
Righteous Non Harm In Modern Times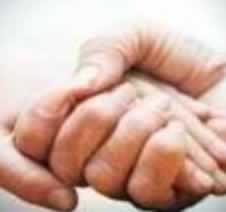 God Sees the Heart. Peaceful Righteousness

"Always remember deep in your heart;the path of non-harm, A him sa, is not a passive path. 
Quite the contrary. It is an active, joyful path. When the world appears to have power over you, when there is suffering, you do not simply passively 'observe' ; you jump into God, find peace, then you help. Always stay in the peace.
The most holy act you can do is selfless service for others. Especially when you are in pain. In this way, you are reflecting your true nature. You have identified with a higher Reality than this world. And you are freed. God sees the heart."
"For example, there are Buddhist monks who march in protest for the animals. To help them. Yet they march in peace. This is the way."
Robert Adams
"Robert Adams transmits the purest truth through his being, his voice and his love, rather than interpretive generalities. He is in a class by himself, not to be missed. His rare combo of deep mysticism peers into the future and past of your soul, ordained by the virtues of the saints. He is indeed a Master Teacher." San Francisco Yoga Light 1990
.
Institute JOY! Celebrating Our Nineteenth Year!
THE STUDENT SHARING PAGE CLICK
Living a contemporary American life as a devoted father and husband in the American mainstream suburbs, adopting several children, a known patron of the arts, animal rescue groups, and counsel of hundreds in quiet humility, his humor, kindness and deeply moving gentle ethereal peace, is beloved by students globally in his Lessons and Institute, directed by the Institute Board of Directors and the gentle beloved Sages lineage and Teachers. Known for his love and protection of animals and children, for giving the shoes off of his feet to the homeless, his award presented Benevolence Project joyfully continues his works globally.
"I am not a guru. You have asked me to share my experience. Try it and see if it works for you."
The Personal Experience of three decades of Teaching of the internationally revered Sage, "The Father of Awareness", beloved as "The St. Francis of Assisi".
1. The Lessons
2. The Daily Meditations, Music, Practices
3. The Benevolence Project
4. The Life Illuminated
5. Living in Non Harm or 'Ahimsa' with all, embracing traditional ethical vegetarianism.
COMPASSION FOR ANIMALS
"In this world we must always choose compassion, loving kindness. For that is Truth"
"You must be very careful for the West does not understand these teachings, and there are many dangerous, crazy people out there saying, "Nothing is real." "Everything is illusion." "There is not right and wrong." All sorts of of nonsense, and they hurt animals, people. Of course if you truly understood eternal Truth, you could never hurt an animal. For the nature of the eternal divine Self within is pure compassion, love, kindness."
"It is within Consciousness that there is only One, yet in this world we must realize that there is light and darkness and only those things of the divine Self, are Truth. The Self are pure Goodness. Therefore, one always chooses compassion for that is the only Truth. Never use spiritual terminologies to excuse cruelty. Selfishness. It behooves one to be discerning. To not create karma. For if one knows Truth, one rises to love."
Robert Adams
Life Foundations
1. "Alleviate the suffering of others. Feed the hungry. Visit the housebound. Give to the poor."
2. How to identify and recover your inner Bliss. "You will cease to be angry, resentful, fearful. You will feel a peace that does not change. A love that is indescribable. This is God within you, called Lord, The Self, Divinity."
3. How to develop a personal, joyful and fulfilling daily life, dipping lightly or diving into the depths of the practices, the Presence of God, deeper Truths.
4. Compassionate Self Inquiry, Meditations, Chanting, Lessons and rare personal counsel for life 'problems'. "Happiness is your true nature. Happiness is the substratum of your existence. "Don't forget the love."
5. How to compassionately and practically transcend life's predicaments, grief, heartbreak.
Western Teacher
Robert Adams is the sole Western Master Teacher exemplifying responsible 'householder' life, children, support of the arts, service to the poor, adherence to the ancient principles, revered both in Western and Eastern traditions, originating from an authentic confirmed lineage, and presenting the importance of the ancient joy producing virtues in modern life in accordance with universal laws, originally included in "all true religions". A rare example for American students.
Media
Robert Adams appears in numerous literary magazines, journals, columns and references including The Mountain Path, Sublime Love, Nirvana 101, Inner Light, The Daily Om, etc.
(click here)
His documented students work in tandem with many groups in unity for service, including Catholic Charities, Friends of Amma, Children's Homes, Shelters and more.
His timeless Teaching has been revered by both modern and ancient traditions of joyful discovery of an "unfathomable, unimaginable beauty, peace, compassion and love within us, presently for over fifty years in monasteries, ashrams, temples and mystical Christianity for his humility, powerful peace.
His beloved kindly humor, old world fatherly, caring, guidance and loving manner endears him to thousands around the world, as a contemporary Westerner, living a traditional conservative family life in the American suburbs. The lineage of confirmation by famed saints and sages for his purity of heart, selfless service to others, and impacting instantaneous transmission of a sudden ethereal peace and sense of all pervading love to others is described in meetings with two primary saints of the era.
(click here)
"SING TO GOD WITH ALL YOUR HEART"
PLEASE ENJOY THE BEAUTIFUL MUSIC OF ROBERT ADAMS DAILY UTILIZED CHANTS HERE WITH PROFESSIONAL ARTISTS PERFORMING AND THE BELEOVED SAGE JOINING IN.
SING AND CHANT EACH DAY WITH ROBERT ADAMS AND I CHANT HERE.
The iCHANT CHANNEL
the Music iChant
"Sing with all your heart." Robert Adams always selects live music to accompany his live Dialogues. He includes his favorite live performance as he sings along to the St.. Francis Chant below exemplifying his teaching: Non Harm to all. This music and other live chants are available on The New Reality Three CD Set for personal home use in daily joyful song.
The iCHANT CHANNEL
Gregorian chants, Eastern chants, the holy music of your faith. Surrender all to God, a personal God in your heart. Practice The Three Virtues. This world will lose its hold on you. It does not matter if you live in a castle or a cabin. All that matters is that you have a direct experience of God. That you know who You really are. If the end result of Illumination is love, compassion and humility, what if we were to do that Now?"
Here we welcome you to a sanctuary of The Meditations, The Lessons, inspiration and clarification of The Original Pure Form Teaching of Robert Adams through his lineage and personally selected teachers.
JOY! Benevolence Project 2016 Holy Days Begin!
"Thank you to those of you who brought toys for the children. You are blessed." Robert Adams thanking students for donating to The Benevolence Project each Christmas in celebration.
The Robert Adams Benevolence Project groups now begin the joyful holy day projects established by Robert Adams and his daughter, distributing clothing, hygiene products and shoes to the homeless, with parties and feasts for the children.
"See the world with the wonder of a child."
Robert Adams Silence of the Heart
Deeply beloved for his children's protection organizations in 'selfless service to humanity', he is famed for his disarming humility and kindness, regularly taking the shoes off of his feet and handing them to street residents - the hungry and homeless-throughout the city. Robert Adam's stellar stature of spiritual integrity and original truth teaching, provided humbly from his own experience, is and was not affiliated with any other teachings or self appointed groups, rejecting all requests for such.
Robert Adams firmly refused permissions for anyone to affiliate their name with his, present, interpret or teach his "personal experience", and thus various infringement sites and FB are removed in honor of the authors own personal copyright in the preservation of the original spirit of love, humility and loving kindness that defined his being in addition to his words, transmitted through those spending a lifetime with him. The beloved sage taught only with his daughter as shared in The Golden Tribute classic video. In a genteel response to global inquiries, Robert Adams received requests to speak due to his dramatically impacting deep peace and loving kindness, sharing other worldly realizations which he transmitted to the 'common man and saint alike'. Spending his days in dedicated counsel to appointments globally reserved by students and teachers alike, he responds to inquiries in the realization of ancient interior illumination in modern day life, emphasizing "The direct experience of God" in priority. Robert Adams was nicknamed 'The Nike Saint" for removing the very shoes off of his feet regularly to give to shoeless street residents in need, giving cause for repeated replacement of his Nike athletic shoes, a humorous topic in his circle.
"Happiness is the substratum of your existence. This happiness is unchanging." Adhering to traditional values and morals in the tradition of 'all true religions', he is the sole Westerner, sage and master revered by orthodox Eastern and Western traditions for decades for his humility and traditional statutes, beloved by both Catholic priests as lifelong students as well as Eastern teachers, as the original Western Teacher of Illumination and founder of his own path prior to contemporary books, interpretations of similar sounding unrelated precepts. "I welcome you with all my heart. This has been my experience. Try it and see if it works for you."
"All is Love."
His original Practices, extemporaneous Discourses, deeply warm hearted gentility and ethereal peace in stunning transmission have peacefully transformed lives for decades for modern seekers of Truth. Welcome to Robert Adams Original Teaching. Peruse The Lessons, Practices, Music, Service Project, Aids and Classes.
"Our mission on this earth is to be of service to humanity. To alleviate the suffering of others." Enjoy The Teaching link below for an introduction to the Sage.
thePonderings
"The day will come when you will open your eyes to a completely New Reality. It is so bright, so All-Pervading, that all will be revealed. Joy is your heritage. Bliss is your birthright. Everything will shine with the splendor and glory of Ultimate Reality.
As the endless blue sky remains in vast magnificence above us, regardless of the events occurring on the earth, Bright and Shining Reality remains ever the same, filling you with indescribable love, joy, delight and completion.
You gently realize that You are this Reality. You were always this Reality. And so is everyone else. This is the experience of all great true religions. There is no variation. No modification. You are infinite, unchanging, All Pervading peace. Compassion. Happiness. How does this feel? Bliss magnified a trillion times. Love expanded beyond infinity."
Robert Adams
A New Reality
WelcomeFriends

"When I say to love your Self, I do not speak of
your human self with its foils and foibles. Of course I refer to your true Self. The Divine
Omniscient love, God within you. To this your surrender your human self, and Good prevails."
"Peace. Peace. Peace."
THE ROBERT ADAMS PEACE VIDEOS BELOW
New: enjoy The Robert Adams Institute Video Library Archives. click picture here:
Enjoy the Pure Form Original Guided Meditations, Music and Dialogues on You Tube in Robert Adams Blessings with beautiful meditative backgrounds and Home Companion Downloads. c.
"If the end result of Illumination is Love Compassion and Humility, what if we were to do.
that now?"
Robert Adam, Renowned Master Spiritual Teacher of five decades, offers his potent experience of divinity.
Welcome to the twenty yr. anniversary of The Robert Adams Infinity Institute for Compassionate Living, established by beloved Sage Robert Adams to teach his personal experience in inner, classic' Illumination', or direct refuge in the all- pervading peace, love, harmony and daily blissful Reality that is God, the unchanging eternal, as a direct personal experience in contemporary times. "Peace. Peace. Peace."
In honoring our anniversary, we open our welcome with his favorite song that the globally revered Teacher opened his "classes" with for many years, singing joyfully, and leading all in this Message.
The Robert Adams non- profit Infinity Institute for Compassionate Living is personally established by Robert Adams as the sole teaching and presentation of his works in his Original Pure Form format, through his personally selected Teachers of Love Compassion and humility in his Lineage. "For generations to come." Offering peace, harmony and joy in daily life Robert Adams refuses all requests to affiliate others names, teachings, movements, websites or facebooks with his, refusing hundreds of requests to teach with him, attempt to interpret his teaching, or present his words. The gentle master teacher taught with no one but his daughter, whom taught with him since a teen.
Enjoy Lailas sanctuary teaching, as well as the beautiful memoir of Mrs. Adams
Welcome to the sole source of the Pure-Form Teaching of Robert Adams, presenting his own methods, music, classes, celebrations and multi layered, classic personal path of Illumination.
Peace. Happiness. Love.
Daily Life in Contemporary Times
"No matter what happens to you, never forget who You really are. You, the real You, is eternal, omniscient love, bliss, compassion. I am not a guru. This has been my experience. Try it and see if it works for you. The happiness, the joy will come bubbling up. You will be guided for your highest good. You will experience the substratum of happiness, light, love that is behind all things. It is all up to you. This life may be a dream but it can be a joyful one. You must make the decision to begin today.
Begin to wake up and jump into the joy, the bliss of God, not tomorrow, not next week, decide now. Unfold now. Change your entire life today. You will be assisted by a myriad of spiritual giants. Everything will begin to change for the better. You will transcend suffering. All suffering will subside. For there is a reality more beautiful, more loving, a reality of eternal unchanging peace. With which reality are you identifying?"
You Are Craving the Bliss of God:
A Direct Personal Experience of God
"You are craving the bliss of God. The Bliss of your True Self. The actual experience of this. Because this is who you really are. This is your natural state. Yet you are actually already in this state all of the time."
"Do you understand this? You are already in this state all of the time. Every second of your existence. You have distracted yourself from this through a myriad of desires. Through fleshly desires, through anger and jealously, through accepting moods, anger, meanness, as 'you'. Each time you make a decision to go in that direction, you have steered yourself backwards. You become less aware of your natural state. And you can go on doing this as long as you like."

"Do you understand this? This Bliss, this Love that surpasses your wildest dreams, is your natural state. When you see the ancients immersed in bliss, meditation, nirvana, all of these things, they are simply returning to their natural state. To God. And you can do this too. This is the way of the ancients." "This has been my experience."
"I began in mystic Christianity. You may apply these methods daily to your faith. The important thing is that you make the effort to discover the radiant life that is the Truth of your existence, now. By humbly making the decision to have a direct experience of God, with a pure heart, everything will change. Everything will become radiant."
A Traditional Mainstream Life-style in Spiritual Integrity:
"One who is truly touched by God does not leave their family, their job, their responsibilities. Quite the contrary, they become better, more loving doctors, dentists, singer, teachers, parents. Your life reflects the Truth, omniscient love. You can tell spiritual stature by their loving-kindness.
Robert Adams
"Within You Is The Light of a Thousand Suns. Let The True Sun Shine Forth."
You Have Risen


"As you become peace-full, anger slowly drops from your consciousness, as all anxiety and bitterness, hate, are transcended, and you begin to feel a wonderful peace. You begin to notice that those people who come into your aura also feel peaceful and harmonious.

You are not doing anything voluntarily, you have just risen. You have risen to a higher state of consciousness. 

If you can't say a good word about someone, you say nothing. And by your very silence, you have blessed someone else. 

You live in an intelligent universe that knows all about you, and it can take care of you, and meet all of your needs in the right way, in ways that you know not of. Trust it."

Robert Adams copyright
"Do these Practices until you feel the deep peace within you. The Bliss. Pure Bliss is your birthright. This is a practical Teaching. You should be able to experience, to really really feel, this deep bliss everyday. Your entire life will change. Everything is illuminated. You will perceive the deep omniscient love, the compassion, the bliss that is permeating all of life. It is up to you to find this. This has been my experience."
Selected by Robert Adams
for his Public Event Dialogues
Joyful Chant for Peace
"Make peace wherever you are with whomever you are with." Robert Adams
Chant Classes Live Online
New ONLINE Summit Celebration Classes: . The Third Karma and Compassion Master Summit. Six week series online with preparations for your special Pondering and Meditation area guided in dialogue by Robert Adams. The Original Pure Form Teaching of Robert Adams with live Questions and Answers by his own selected pure form lifelong teachers and lineage, rare joyful videos and humorous Inner Circle Dialogues with the beloved Sage blowing bubbles, and Inner Circle special guest sharings of joyful family celebrations at the Beverly Hills Hotel.
"As you are unfolding, spread sunshine to all you meet."
Robert Adams
New. The Georgetown DC Original Master Class on Happiness This Moment. Online Six Wk. Series.
"Never say nothing is real. God, as the world is real."
Online Classes continue six to eight week evening classes of pure form teaching, question and answers, live music established by Robert Adams, videos, and candlelight international student prayer requests and guided meditation. This is offered in the original direct format of presentation established by Robert Adams, in joyful brotherhood.
Robert Adams self-established Home, The Infinity Institute for Compassionate Living, offering personal counsel, online original Meditations, music, master classes, Candlelight Services, is honored to provide the offering in his own original, sequential, step by step process to reclaim the deep wellspring of Bliss within you, in a personally guided, specific joyful format. This beloved Teacher spoke only once or twice weekly, choosing a carefully selected sequential series of Discourses presented to his original Inner Circle of lifelong students, and later small groups. Enjoy a rare experience in the truth of classic inner illumination per the ancient laws of spiritual integrity as embodied in the deeper teachings of Truth.
A rare example for modern Americans, Robert Adams resided in a traditional devoted life of husband and father in the suburbs, counseling international students, teachers and visitors daily. Mr. and Mrs. Adams raised all of their children to carry on their fathers message, in a loving joyful home in the Vedic ancient multi cultural extended family foundation, amidst the worlds famed spiritual teachers, authors, political leaders and ancient temples in international religious schooling, as a forefront to their present day teaching of his work, carried on by his grandchildren in love, "for generations to come."
"Deep within you is a supreme peace. A peace that is eternal, unchanging, all-pervading. This peace is stronger than anything that is occurring in the world. Take refuge in this peace. Discover this peace that passes all understanding for yourself, then emanate it to everyone that you meet. Take action to alleviate the suffering of others from this eternal source of peace."
Robert Adams
The Robert Adams Infinity Institute for Compassionate Living Hosts Classes in The Pure Form Teaching by Lifelong Students of Robert Adams as his sole dissemination in his pure lineage. Beloved Robert Adams is unaffiliated with other individuals or groups, refusing all offers of affiliation/representation.
"I Welcome You With All My Heart."
Mrs. Adams Presents Her Monthly Series In Special Introduction to Her Husbands Most Requested Dialogues Accompanied By Her Pondering. "True Love Never Ends." Robert Adams. Robert Adams is unaffiliated with any other teachers, websites or infringement removed or currently being removed from false affiliation, in an attempted social identity with Robert Adams.
Robert Adams Speaks:
On Tragedy and Suffering
One who understands all- pervading truth, who has been touched by God, One who knows who they really are, is the first one to get in there and help.
For you realize you are not separate from others. There are no others. I am the first to get in there and help. For you realize that the ultimate truth is that You, the real You, are pure compassion. Therefore you can do nothing else but alleviate the suffering of others.
You ask people what you can do to help them with all the love in your heart. There is no doubt about this. You are peace itself. Yet you do not use spirituality to excuse bad behavior, to have a cold heart. You preserve life. You honor life. You do what you can to be of compassionate service to others. You go out of your way for others. You have expanded your consciousness beyond yourself. Thus you are naturally manifesting your true nature.
The secret is that you never forget who you really are. You are a son or daughter of God. You are eternal, all pervading. Therefore you perform Right Action. Compassionate action. And you remain in peace, in your heart. Yet you feel the suffering of others as your own. This is the way of Truth.
1. The Meditations and Inquiry "Upon awakening."
2. Music and Chant Daily: The Dialogue Music
3. Service to Humanity: "Feed the hungry."
4. Pondering the Lessons "Do this twice daily."
Light on the Path
THE BOUNDLESS SPACE SYSTEM
copyright Robert Adams
"When I use the word Space, I am referring to pure Consciousness. God. Bliss. Love. This is the Space within and without everything. Everything is Boundless Space. Pure Divine Perfection. The Supreme. By doing these things, you will really feel this, really realize Boundless Space for yourself. This will free you to rise above your mental limitations. For you are not a mere weak human being.
YOU are All -Pervading."The Boundless Space Discourses were originally recorded by Robert Adams over twenty five years ago, distributed in India through pamphlets, and constituted many of his recent Talks. The Boundless Space course consists of the original Dialogues, Meditations, Ponderings and more.
NEW: Lesson Student Reunion Bandhara! All former Lesson Students who wish to attend online reunions, celebrations, skype, all day chant, RSVP.
"You can tell someone's spiritual stature by their loving kindness. Their reaction when someone asks them to go out of their way for someone, without reward. Selflessness. Love."
Enjoy Complimentary Gift: The Original Pure Form Talks
Karma and Compassion. Dialogue One
The Life Awakening Series. Evening Master Classes
Robert Adams speaks deeply on the specific intricacies and simplicities of the personal laws of karma, compassion and grace, pre ordained events, incoming life repercussions, and rising above karmic character weaknesses. "Surrender anger, unkindness, resentment, arrogance, aggression, up to God." "Therefore, we wish to create environments, jobs, relationships conducive to unfolding. To progression. Create peace wherever you are. Therein you will cease to create incoming repercussions of suffering. Each day be of happy service to others."
.
"You are here because of karma.
It behooves you not to create anymore. How to live? Live by The Golden Rule. Do to others what you wish others to do to you. Live by the Yamas and Niyamas. (ancient spiritual laws of conduct)
REQUIRED NON PROFIT DISCLAIMER:Amrit Singh, The Robert Adams Board of Directors:
Legal Information and Link to Legal page here:
Thank you for your kind inquiries and letters in loving kindness.
Required Non Profit Disclaimer of Non Affiliation With Other Individuals: Link to Student Updates Legal Documents.
We are a Non Profit Institute personally established by Robert Adams. Required Non Profit Non Affiliation and Legal Disclaimer Page Available here regarding theft of the personal works and illegal dissemination of Robert Adams Copyrighted teaching in direct contradiction to the Teacher, his Teaching, and International copyright laws in spiritual integrity.
The Pure Form Teaching or representation of Robert Adams does not appear on falsely claimed affiliations or attempted social media illegal infringement arenas in respect and honor of Robert Adams personally established one home site assuring all in spiritual integrity of enjoying his deeply joyful Message. "Follow the laws of Correct Living."
In wise discernment, per your inquiries, false claims of 'studentship' and affiliation,infringement and websites attempting interpretation are refused in all affiliation by Robert Adams and are addressed by the authorities. For wise discrimination, your inquiries of 'studentship' are clarified upon inquiry, per social media attempts at affiliation. The authorities have / continue to remove false sites utilizing the name of Robert Adams in attempted social media identity.
False website claiming affiliation, contrary to the moral and ethical teachings of Robert Adams as emphasized in the complete context of his Teachings have or are being removed per international infringement laws and false representation.
The Sole Source of The Original Pure Form Teaching of Robert Adams through his pure lineage and selected Teachers, his Institute is a Non Profit Teaching taught by lifelong selected original students in daily studentship with Robert Adams for over three decades. The Robert Adams Institute is a Non Profit directing his original Benevolence Project, distributing food and clothing to homeless and institutionalized children, co directed by The Board of Directors in India and the United States.
Robert Adams copyright his own works for his lineage "For generations to come" in the tradition of the preservation of the purity and great heart of the originator, as exemplified by many ancient lineages.
"How to live?
Live by The Golden Rule. Do to others what you want others to do to you." "I began in mystic Christianity Jesus is the Master of Compassion. Everything of beauty, of truth, is of God. Always put children first."
Robert Adams
Literature & CD's
I am pleased to introduce this new release enabling liberation of suffering through potent pondering of the most beautiful quotes of Robert Adams.

LLUMINATION DAILY©
New. A beautiful personnel spiritual journal accompanied by the most requested powerful daily guidance pondering quotes of the beloved sage. Personal pondering, observation and private notes on spiritual progress and vision in self observation, character illumination, daily joy and practice notes of progress. 
Your personal journal appears for writing on the left side with the accompanying daily illumination by Robert Adams on the right side.
A beautiful feminine guided, soothing immersion in the pure meditation ponderings in uplifting attunement. Relax, as the living transmissions of Truth of Robert Adams echo of eternal, unchanging sparkling peace, infinite Good, as "The happiness comes bubbling up." His gentle portal to the infinite through omniscient love, illuminates our moments, days, life.
Book+ CD 19.90 + Shipping
More:
ILLUMINATION DAILY
Dive into The Illumination Experience and Events Here....link
INSIDE THE BOOK:
Exquisitely expressed in the jewels of sacred living transmissions by Robert Adams, this spiritual journal book is a rare and beautiful life long keepsake and personal gift for anyone on the path to true inner illumination in daily progress of personal unfoldment.
This format is similar to those utilized in temples, ashrams and hermitages, in spiritual reflection.
Surprise inclusions offered in loving brotherhood.
"Awaken each morning pondering the Truth. Become this pondering. Dive into the Unimaginable Beauty within you. Scrutinize yourself honestly. You will become a living embodiment of loving kindness."
Robert Adams
A New Reality
"There is a glorious world of love, peace, compassion, harmony, omniscient good. Which Reality are you identifying with?
"Prepare a special sanctuary with flowers, candles, music. to ponder the Truth until it becomes a part of you. Until you feel the deep. deep peace that passeth understanding.
Peace. Peace. Peace."
19.90 +Shipping
There is a world of love, happiness, peace, compassion, that is eternal, unchanging.
What reality are you identifying with? A rich, rare resource of the original practices, meditations and clear directives that you can apply easily for greater peace Link: ENTER HERE to dive into or lightly explore beautiful pure form meditations and ponderings on this original Robert Adams Topic.
More "There is a Reality of love, peace, happiness, bliss. Which Reality are you identifying with?"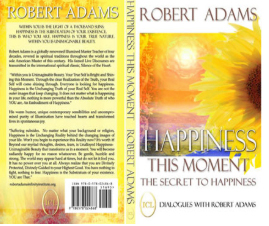 Happiness This Moment
19.90 +shipping
Happiness is your true nature. Happiness is the substratum of your existence. The essential foundation of divine reality of the unchanging nature of the joy within. Happiness. This book includes the much requested student life introduction to Robert Adams. Within You Is The Light of a Thousand Suns."
Happiness This Moment (click here for beautiful Ponderings and meditations on this Topic )"
"Happiness is the Substratum of Your Existence."
THE LAWS OF KARMA AND COMPASSION
Free Gift. Simply click Picture to Download
One of the most requested Dialogues of Robert Adams An easy to comprehend explanation of the ancient mystical foundations: The universal laws of Right Action and Return, discussed in the Bible as the divine laws of sowing and reaping. A long established favorite utilized in retreats, churches, ashrams, temples and hermitages internationally for decades.
"Within You Is The Light Of A Thousand Suns."
"Happiness is the Substratum of Your Existence."
The Narratives and Meditations of Robert Adams
Silence of the Heart
19.90 +Shipping
"Silence of The Heart" is the Classic Life Treatise on the stages of illumination honored by ashrams, churches and temples.
This non-denominational teaching is presented from the personal direct experiences by the globally renowned illumined Spiritual teacher, beloved Robert Adams, founder of The Robert Adams Infinity Institute for Compassionate Living. His personal Realization of God as Omniscient Unchanging Love, Compassion and Bliss in personal direct experience in modern life is presented here in the established Home of the Sage.
New. Due to Student Request for personal use this most beloved collection is condensed in two CD Sets.
The Jewels of the Teaching Collection
Robert Adams Audio CD's
Digitally Remastered -Highest Quality Audio Series
The Beautiful Original Silence of the Heart Immersion
The Silence of the Heart defined a brief latter day dialogue series of the Masters 3 decade Teaching.
The Jewels of The Teaching Collection
A full format original experience in the presentation of the most requested of Robert Adams Dialogues..
Silence of the Heart #1 - 2 CD's
Robert Adams
Please enjoy this CD Collection due to student request available as a two CD set.
(click here for beautiful Ponderings and meditations on this Topic)
19.90 + shipping
The Original Pure Form Teaching of Robert Adams
Selected by Robert Adams in his Original Sequential Lesson Format "to reap the fruits of your efforts."
" Your true spiritual stature is revealed by your loving kindness towards others."
Silence of the Heart #2 - 2 CD's
Robert Adams
Please enjoy this CD Collection due to student request available as a two CD set.
(click here for beautiful Ponderings and meditations on this Topic)
19.90 + shipping
"If the end result of illumination is love, compassion and humility, what if we were to do that now?"
Silence of the Heart #3 - 2 CD's
Robert Adams
Please enjoy this CD Collection due to student request available as a two CD set.
(click here for beautiful Ponderings and meditations on this Topic)
19.90 + shipping

The Jewels of the Teaching
All is Well
The All is Well CD volumes includes Robert's explanation why "All As Well" means all is well and what to do to get to that sublime state of consciousness. Digitally remastered. Voice with natural ambiance as recorded in the Garden Talks with students.
"When I say All is Well I do not mean to ignore the suffering of others. To observe injustice, bother people, become apathetic. Of course I am referring to the interior Realization that never fades. The experiential understanding. You feel that behind everything a peace, a divine order, the sun behind the clouds, cons it ut es Absolute Reality. Love. Bliss. Joy. It is up to you to find out how to experience this. Then you will become a joy to others. You will have no choice but to help others."
"WHEN I SAY "ALL IS WELL" I DO NOT REFER TO IGNORING THE SUFFERING OF OTHERS. I REFER TO THE DIVINE REALITY WITHIN."
All is Well #1 - 2 CD's
Robert Adams
Please enjoy this CD Collection due to student request available as a two CD set.
Ambient background
(click here for beautiful Ponderings and meditations on this Topic)
19.90 + shipping
CD One:
All is Well- Explained from the divine perspective.
CD Two:
Compassionate self Inquiry
"Worshipping God makes you holy. Brings joy."
Robert Adams
All is Well #2 - 2CD's
Robert Adams
Please enjoy this CD Collection due to student request available as a two CD set.
Ambient background
(click here for beautiful Ponderings and meditations on this Topic)
19.90 + shipping
Immerse yourself in the Pure Form Sanctuary of the Message of Love, Compassion and Humility in direct experiential purity, guided, blessed by the Sage.
CD One:
Original Robert Adams dialogue on I Am meditation combined with Robert Adams own compassionate inquiry.
CD Two:
Observing the Human condition
"I have found this to be a most potent and thorough recording of Robert Adams that surprised me in its strength and eloquence. I have started each day by the seaside as directed as the sun rises with this tape. I feel it has incurred a rebirth of my life. Thank you Dr. Warner for the gift."
Danjay Costos M.A. NY NY
A beautiful emanation of the Masters gentle uplifting transmission in revelatory clarification, welcoming guidance, and warm peaceful power of divine presence.
Robert Adams original Pure Form Talks include his established format of music and meditations as he chose in gentle beauty.
"Our Mission On This Earth Is To Be of Service to Humanity. Peace. Peace. Peace."
A beautiful personal guidance into the depths of direct experience of the bliss, peace and compassion within utilizing these two powerful techniques. Suitable for home use in personal sanctuary, ambient background of deep inward attunement.
Teaching well over eight hundred extemporaneous public Dialogues, recordings and counsel for over thirty years beginning with his Inner Circle, this gentle master teacher embraces a universal realization originating in mystical Christianity and honoring the eastern path of Vedanta that may be applied to all faiths. Silence of the Heart is extracted solely from brief weekly Discourses presented to a small new later audience, compiled by Ananda Devi in representing a collection solely from the latter day six years of Robert Adams thirty years of Teaching, illuminating his personal realization in light of his spiritual confirmation by the two greatest saints of the era.
"Never remain silent when your words can comfort another. Do not let spirituality become dry head knowledge. You must have a warm heart. Never forget the most important thing; love, compassion and humility. Without these virtues, it is impossible to progress." Robert Adams
Within the foundation of the ancient virtues of love, compassion and humility, revered for honoring the ancient moral code of spiritual life, his guidance in this book includes his own Meditations, Assertations and Compassionate Self Inquiry, as well as his original introduction, over four decades ago, of his Eternal Now, The Gap, and his I AM Meditations.
This collection emanates the personal experience of the Illumined, much loved world-revered teacher, per questions in the light of a classical ancient eastern path. Sharing his rare personal illumination continuing from his early experiences, he embraces both the personal nature of God, "You must have a personal God in the heart", and referencing the ancient original Advaita Vedanta path wherein the blissful unchanging Self (pure divinity) within, is directly experienced. With a caring, humble and often humorous gentility, his words enliven the esoteric into real life.  
These selected dialogues focus around a latter day inner city Los Angeles new audience, as he addresses a contemporary mind-set with the issues and problems that they were personally experiencing. Never teaching 'full time', he attended weekly talks and answered the personal confidential and respected questions honestly and directly in the light of Truth. Student names have been omitted in respect to private confidentiality as one shares in his spontaneous outpourings of Truth. His original Dialogues; The Garden Talks, Karma and Compassion, The Flower Garden Talks and meditations are found in the Silence of the Heart CD's and further literature.
Enjoy The Divine Self, God within you, is Perfect, Omniscient Love, All Pervading Peace, Compassion. This lovely edition contains the original paragraph titles extracted from Robert Adams himself, in personal own title quotes aligned with the subject matter rather than student named titles, as well as reader- friendly footnotes purely clarifying primary terminologies specific to Robert Adams personal vocabulary that he utilized in his own meanings per topic.
"When you act from the Self, (God within you) all delusion dissolves and there is only love."
The Silence of the Heart Robert Adams.
The classic world renowned treatise on life and illumination in Absolute Truth is revered in hundreds of temples, churches, ashrams and monasteries throughout the world. A beloved favorite.
New Online Studentship Courses.
Request Mailing Listing Reservations
THE POWER THAT KNOWS THE WAY SYSTEM
copyright Robert Adams
"When you surrender your anger, confusion, sadness, cynicism, gossip, selfishness, to The Power That Knows The Way, you will find that you begin to sail through life. You are guided to making the correct decision in all life circumstances. This is a very practical Teaching. You will see results in your life. Suffering subsides. You find yourself in harmonious situations. You attract people full of loving kindness.
You are lead to environments conducive to inner progression. Yet you must decide to do this all the way, to do these practices everyday. To change for the better. When you jump into God, Bliss Consciousness, through adhering to this surrender to The Supreme, you will be guided. Protected. For there is a Power That Knows the Way that will lift you up. You are protected."
Documented decades ago Robert Adams originated The Power That Knows the Way and The Current That Knows the Way Teaching, offering several dozen Dialogues in pamphlet format and live recordings. A favorite and most beautiful offering of 'sunshine within your heart' that explains in great precision and detail the workings of the universal law of underlying guidance available to all.
New. The Student Pondering Page is now public on Facebook.
The Student FB -Pondering Page is s non interactive inspiration refuge