The robert adams institute
Digitally Re-Mastered Audio CD's
"our mission on this earth is to be of service to humanity"
The Teaching of Robert Adams " I Welcome You With All My Heart."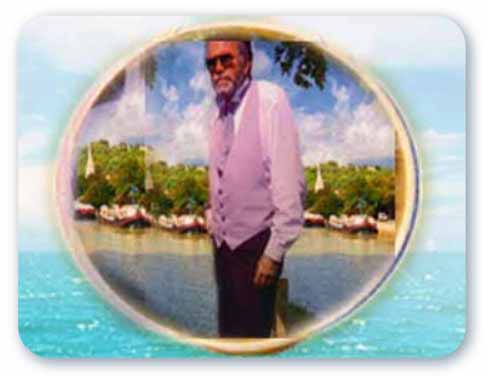 New Golden Classic Collection Series
Golden Classic eight CD Collection +'all is Well 2 ' Complimentary two cd set
Crystal Clear Sound in Perfect Presence, emanating the beloved Sages palpable, instantly uplifting deep peace of evolved understanding in spiritual reality.
"The Eternal Sun Unchanging Behind the Sun of Temporal Experiences."
Entering into the authentic, exquisite experience of internationally revered teacher, Robert Adams, "suffering subsides" founded in the ancient spiritual timeless classic Truth of our original nature of seamless love, compassion and humility, the foundation to personal unfoldment in the cessation of suffering in everyday daily life. Enjoy an exquisitely beautiful, rare collection of the gentle Presence of beloved Sage Robert Adams in a personally guided spiritual rising, "I am calling you to a higher vision" through the pure vistas of Eternal Truth, unchanging.
This Robert Adams Collection Series I includes a richly diverse, profoundly moving personal unfoldment into "The Light of a Thousand Suns' through precise directives, immaculate clarifications in application, unfolding into "a direct experience of God, beyond mere memorization and words", amid his renowned, truly joyful kind gentility and humor. Robert Adams boundless friendship amid 'clean spirituality', takes one by the hand into Perfect Peace within.
Enjoy the Gift of "All IS WELL 2" Complimentary Free CD SET Included
GOLDEN CLASSIC INCLUDES-
- Silence of the Heart vol I (2 CD set)
- Silence of the Heart vol 2 (2 CD set)
- Silence of the Heart vol 3 (2 CD set)
- All Is Well vol 1 (2 CD set)
- All Is Well vol 2 (2 CD set) (complimentary included)
Domestic
$79.80 (Savings of $19.90) + Shipping
International
79.80 + (adjusted)Shipping
"Chant with all your heart. Do this everyday. Chanting makes you pure. It opens your heart." Robert Adams
Ever awakening Life VOL II -Released 2018
NEW JUNE 2018 The Ever Awakening Life Series II. An Extraordinary Full Format Experience in Instantaneous Uplifitment to "A Higher Vision" with Beloved Robert Adam s- New! Just Released June 2018. Enjoy the pure Original Crystal Clear Beautiful Voice of Robert Adams Presence; The Second Two CD Set; Volume II of The Robert Adams Original Full Forma, Vibrantly Inspirational.
The Beautiful Collectors Volume in Crystal Clarity of Sound: The Ever Awakening Life Series I and II
Ever awakening Life VOL II (2 CD set)  A $19.90 + Shipping
Ever Awakening Life VOL II(2 CD SET) Sample video of Awakening LifeVol 2 - 2 CD set
Extemporaneous Dialogues:
The Robert Adams Original I AM Gentle I AM Depth of Guidance Through the Next Level of Unfoldment;
Understanding The 'I' as Simple Limitation to Only Seeing Oneself In Limited Mortal Physical Life - Expanding To the Joy of the True Unlimited Source in Peace - False Imagination is discussed and identification with our true Consciousness as the 'cure' - 'Awakening' in the original definition, and what your your true experience is Free Yourself from Enslavement to Anger - How To Have A Beautiful Morning: Self Direction of Ones Action in The Supreme - The Alleviation of Suffering: Modify Your Thinking - Remove fear, there is nothing that will harm you
Robert Adams Briefly Discusses the Innate Joyful Value of Holy Singing for the Alleviation of Suffering He Includes in All Dialogues and Accelerated Unfoldment. How To Allow God To Take Care of Everything - Let go of your problems and God will take care of everything for you.
Audio Dialogues of Robert Adams on CD
Ever awakening Life VOL I -Released 2018
Ever awakening Life VOL I (2 CD set) 
Soft Nature Ambient in the background accompany the voice of this beloved sage in this powerful transmission.
Includes a personally guided much loved 'Sage in the Heart Meditation' by Robert Adams
This multidenominational meditation is a beautiful way to start and end each day as Robert Adams voice instantly lifts and transcends the cares of the world. These CD's are focused on your own direct experience of the joy, peace and freedom from suffering that is the core of this gentle sages teaching. In powerful clarify and vibrancy his voice resonates with the authority of eternal truth through his own personal experience. Robert Adams contemporary humor and twinkling transparency permeates these dialogues with the warmth of his heart.
Ever awakening Life VOL 1
$19.90 + Shipping
Ever Awakening LifeVOL I (2 CD SET)
Sample videos of Awakening Life2 CD set(actual CD does not have music)
REVIEWS
Hello, i wanted to drop a note about the new CD's I just received. Investing myself in trust or opening to things is a new portal to me. I am very discerning, but when I saw Robert Adams name I remembered the great quality of your other CD's so I got it. I won't be the same. This is like a slow- drip of bliss consciousness. Instead of shocking deleting denying , with an aggressive 'superior' speaker, you are just filled with so much freed up bliss, its zero effort. It is also the most amazing vocal clearness I ever heard of Robert. Somehow his authority rings of higher memories in my soul. Please inform me of the second Ever Awakening Life so I begin my collection.
Yours, Asir Arnold LA. CA.
I just got my ever-awakening life and spent the evening watching the sunset while listening to it. I have never had such a deep experience in spirituality, generally because Robert Adams CDs aren't about just listening. He actually takes you somewhere above that he lives. But he is also living in the mainstream world with me.. like taking me by the hand to show me greener fields to move to.
I particularly 'got' his inclusion in this tape of his general moral guidance and self behavior that most people are not aware of . It is given in his signature encouraging way. I went to three of his talks in CA.. His good-guy soft spoken elegance is rarely captured. When I went to India they said he was the American 'master' India acknowledged I guess that says it all. So grateful. Looking forward to my Lesson tomorrow night. I am blessed.
Lauren Nielson NY NY
"Simply joyful and refreshing to the soul. The power is incomparable. He sounds as if he is a few feet away. I return 'home' in a warmth of understanding, beyond words. Thank you so much."
Catherine Jennifer Rhodes Palm Springs Ca.
(Documented buyers reviews only.)
ROBERT ADAMS Classic Audio 2CD Sets- Robert conveys his own experience in topic format
Robert Adams personally chose composed music to be played in atmospheric ambiance only on Silence of the Heart CD Sets VOL 1 and 2. (All other sets do not have music during the dialogues.) He states - "The music behind the words opens the heart and allows the Truth to enter effortlessly." Peace be with you.
19.90 (2CD SET)+ Shipping
CD ONE &TWO
Original Robert Adams dialogue on the I AM Meditation with Robert Adams own Compassionate Self-Inquiry
Natural Ambient texture in the background
Observing the human condition and finding the Self within and without
Natural Ambient texture in the background
REVIEWS
Excellent. Struck to the core of my being with a warm golden soak of light. Thank you for this life gift, a true gem in this world of tinsel.
Tam-Shapiro Australia
NEW The Robert Adams Pure Form Four Step Home happiness illumination Package
Contains the New Ever Awakening Life CD Sets 1&2
Complimentary Gift Joy Chant CD Utilized Live by Robert Adams
Illuminated Bliss
Joy and Happiness A Personal Home Experience in The Original Pure Form Teaching of Robert Adams
 
The Robert Adams package enabling you to "reap the fruits of your efforts" A Pure Form Original Experience in Profound Spiritual Practice including "Robert Adams Teaching on Happiness as our deepest original foundation and root in The Supreme, defining our true nature, in the Book Happiness This Moment.
The Illumination Book with the Journal, a moving ancient tradition of self-progression and introspection / observation of realization, vision, guidance and personal transformation in relationships and career. Unfoldment through daily journaling within the Illumination Daily book is accompanied by a guided message from Robert Adams.
Your personal home spiritual experience in gentle, inspirational and uplifting inner unfoldment is enhanced, accelerated and joyfully celebrated with the complimentary Chant CD containing chants selected and utilized by Robert Adams in his live talks. Professional ancient, world and devotional orchestral chant to lift your day, consciousness and attunement with the omniscient love of The Supreme.
"Chant with all your heart. Do this everyday. Chanting makes you pure. It opens your heart." Robert Adams

 
This beautiful collection brings a true, warm, fulfilling, real and transcendent happiness defining our deep true nature in modern everyday life. Deep personal guidance in clear specifics, gentle honest self assessment and joyful realization to the "unchanging sun of happiness behind the temporal clouds of outer events." Robert Adams much beloved teaching on the reality of happiness as 'the substratum of your existence" clarifies the gentle process of allowing 'the happiness to come bubbling up' in an authentic and all embracing manner rather than a cold, objective 'non attached' imagining, with his characteristic gentle humor, deep candor of his own experience, and immaculate transmission from a higher wisdom in realization, more than mere words and terminologies.
Enjoy the Gift of the"Joy Chant CD" Complimentary Free CD Included
Home happiness illumination Package
- Ever Awakening Life vol I (2 CD set)
- Ever Awakening Life vol 2 (2 CD set)
- Happiness This Moment Book by Robert Adams
- Illumination Daily Book by Robert Adams
- Illumination CD
- Joy Chant CD (complimentary Gift included)
Happiness illumination Package
Domestic
$75.70 (Savings of $19.00) + Shipping
International
$75.70 (Savings of $19.00) + Shipping

The Joy Chant CD Detail
"Create a special place to ponder the Lessons, to do these meditations, to sing. To chant. Chant with all your heart. Have flowers, music. Use thiis refuge only for this. You will feel a great peace upon entering."
"Sing with all your heart. Chant. Try to do this each morning and evening. This will lift you above the vicissitudes of this world. Sing to God."
The original music selected by Robert Adams and performed at Robert Adams live Dialogues. These are the original moving, loving chants and beautiful music personally utilized by Robert Adams
A beautiful rare compilation of exquisite, participatory, uplifting arrangements suitable for daily home use and private ponderings, this CD offers the original richly textured Robert Adams Chant section; original chants by his classically monastically trained touring composer, in eight years of monastic residence and study.
A joyful group 'kirtan' and meditation teacher his lush orchestral arrangements and world accents, followed by the secondary selection instrumentals hint at the call response tradition of ancient chant. Several of these lovely melodic instramentals were composed in tandem with Robert Adams in his Hollywood Hills music studio. Robert Adams leads a potent, much loved gentle "Eternity" pondering in closing. This is the original Robert Adams Chant Tape with Robert Adams periodically chanting in the background, and expanded inclusion of the original instrumental songs. This recording includes the much requested St. Francis Peace Prayer sang in audience participation in touring.
Remastered HD
CD Chant Selections previously packaged under iChant and Chant CD
Robert Adams requests the music to accompany his words as shown in the film The Golden Tribute, within the environment of his Hollywood Hills music studio. A martial artist trained in the rare original peace philosophy of Bruce Lee, spending the majority of his life as a monastic and in the daily dear company of Robert Adams, the touring artist is additionally requested to perform in over a dozen monasteries in joyful praise regularly. The label artist teaches spiritual resolution principles in international corporate cultures to several thousand corporate leaders yearly.
The unusually 'upbeat', celebrative, heavenly aspect of accessing holy love in natural upliftment constitute the unusual signature flavor: lush strings and World Music orchestration. A , warm, pure happiness naturally 'bubbles up' in a flood of inner beauty. In humble service, all music proceeds are donated to established nonprofit charities for children.
"This is the most overwhelmingly intoxicating chant experience I have ever heard- seriously… and I have them all. The adherence to 'school of chant' is there in stellar, sure, but a rush of waves of cinematic emotional hues just take it over the boundaries….Wowser!"
Charles DeLaney Los Angeles California Yoga teacher, music teacher.
"A party-in-a-box. Bliss for one please. Thank you!"
Phae Consuelo student UCLA Lost Angeles, California
PEACE PEACE PEACE
**** Shipping International AIR MAIL ****
US Air Mail takes 3-4 weeks to arrive. When multiple CD sets are selected, due to the lighter weight, shipping adjustments are made and refunds are often given back at the time the order is processed. Purchasing items together can save the multiple shipping charges. For questions please send us a note in the contact box below.
Your message has been sent. Thank you!